It's been a while, and, well, you know, the "C" word held things up a bit, but that's all over now. This year, on May 28th, the SHED brewers Festival returns to The Victoria Inn, Noth Station Road, Colchester.
The SHED festival has a long history. It's a chance for local homebrewers to showcase their skills and for local pub goers to sample the beers that dedicated armatures can produce.
ACB are lucky and have many competition award-winning brewers to present the best beers possible.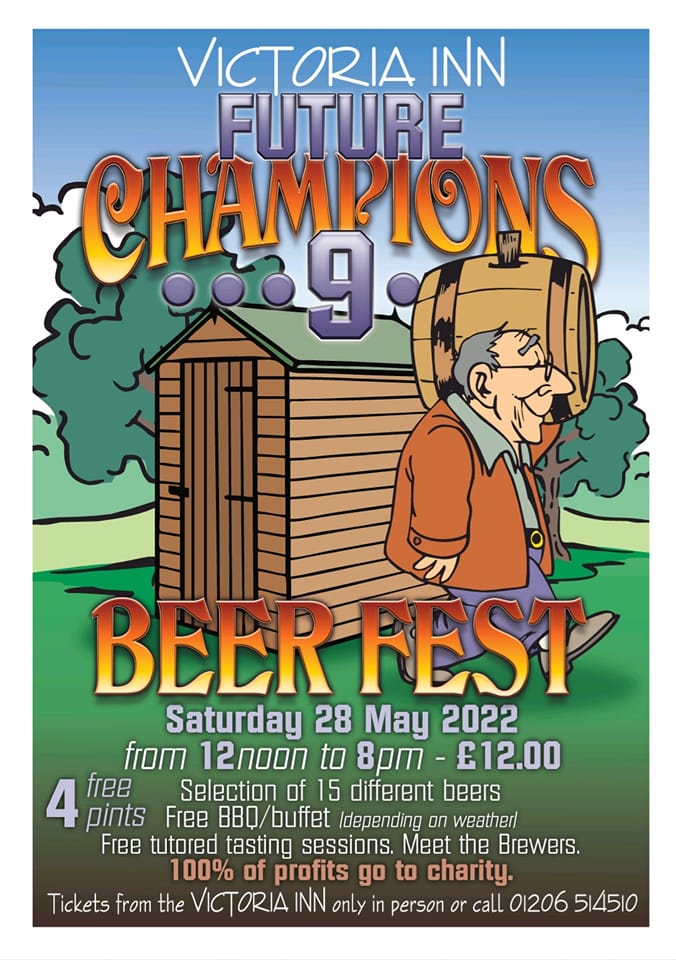 This year, there are 15 brewers in attendance. Each producing a beer each. The styles are ranging from +6% West Coast IPAs to sub 4% Belgian session ales. There's something for everyone, and there's bound to be something you may not have tried before.
Don't miss your chance to meet the brewers, who will be serving the beers and mulling about, happy to chat.
This is a ticketed event and will be raising money for Prostate UK. This is always a great event and not one you want to miss. Make sure you don't and get your ticket now. To secure tickets, you'll need to either:
Go in to The Victoria Inn, 10 N Station Rd, Colchester CO1 1RB
Call on: 01206 514510
We hope to see you there to sample one of our beers. Here's the beer list to whet your appetite:
Vienna Lager
West Coast IPA
Black IPA
Belgian Session
Mild
Elderflower Bitter
Hoppy Golden Ale
Camomile Pale Ale
Blonde Ale
American Pale Ale
Extra Special Bitter
Amber Beer
Smoked Porter
Altbier
Vanilla Oatmeal Stout